Biophilia Bjork Costume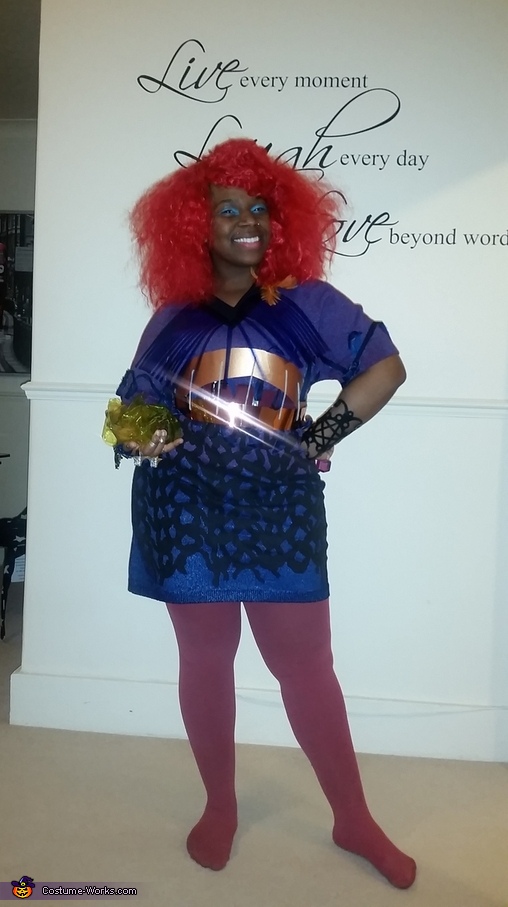 Full outfit
More views:
(click to enlarge)
A word from Clerbie, the 'Biophilia Bjork' costume creator:
I am wearing the costume. I was struggling for something to wear the year prior and came across the picture of Bjork from her Biophelia album cover.
Its hard to find an orange wig not for a clown, so I bought a cosplay wig and watched a youtube video on how to make it "bigger". So I braided it, dipped it in boiled water, let it dry, then unbraided it and brushed/teased it until it looked more like her hair. I also styled and trimmed it a bit. I took a dress I already had, that I never wore, which had a pattern that looked similar to her dress's fringe look and I added strips of fabric I had lying around.. Denim and jersey etc. Then I cut colorful plastic sleeves to make a bib to mock the rest of her dress. I made the harp out of glitter gold cardstock and gray yarn. I crumbled a piece of yellow plastic sleeves to resemble the crystal rock she is holding. The dress isnt the same color but the feeling is there.