Bicycle Dog Costume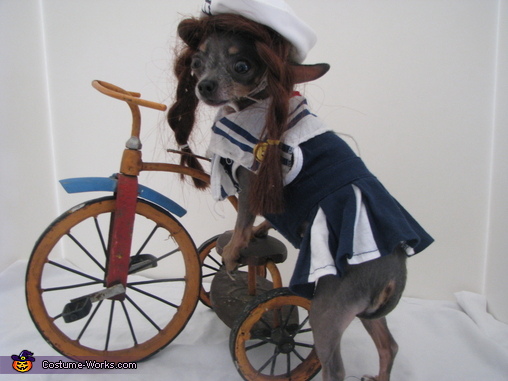 Bellarose's Birthday Present - New Bicycle
A word from Linda, the 'Bicycle Dog' costume creator:
Bellarose my 2 year old Chihuahua who wears all my designer costumes made only for her. Idea's come from all the Photo Contest she's won. Bellarose has won Martha Stewarts Dog photo contest. Modern Day Dog in magazine 2010 Won Streets of Brentwood 9 categories of Halloween Contest All her doggie friends are "Howling" for her to win.
Bella-Riding her new bicycle.