Beetlejuice Costume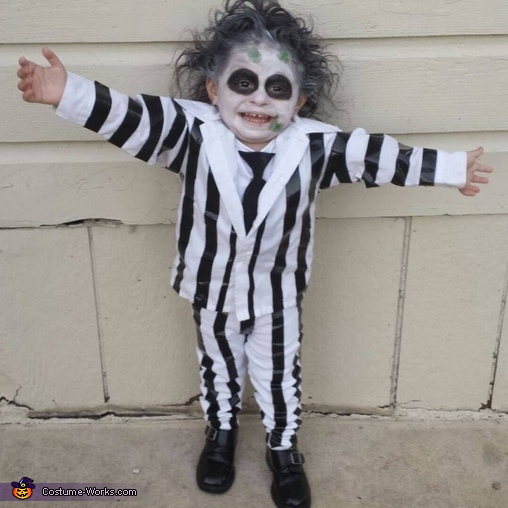 Khloé Evelyn as Beetlejuice
A word from Jacquelin, the 'Beetlejuice' costume creator:
Khloe Evelyn as Beetlejuice.
I wanted my 2 year old daughter to wear something unique, that wasn't Party City bought.
The vest, pants, tie and shoes were bought at Good Will, The makeup was given to us, and the black duck tape was from Walmart. Overall cost was $15.

Everyone in the neighborhood was in love with the costume, She wasnt able to get a lot of candy because we were being stopped at every house for pictures, but she loved the attention.