Beetlejuice and Lydia Costume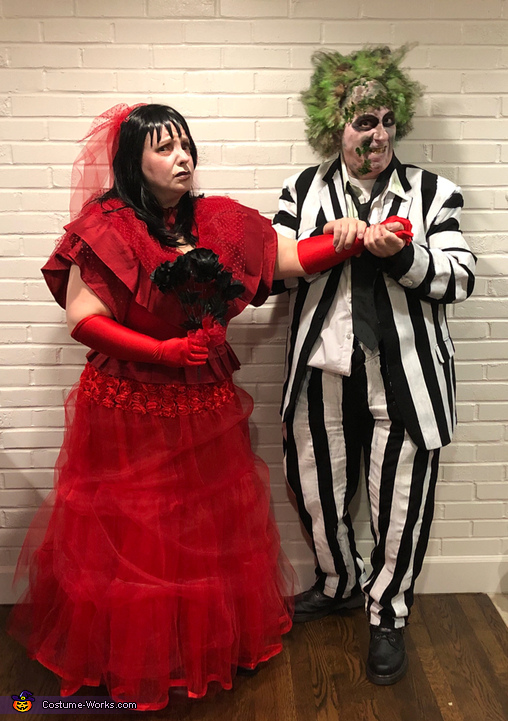 Beetlejuice and Lydia Costume
More views:
(click to enlarge)
A word from Erin, the 'Beetlejuice and Lydia' costume creator:
Lydias dress started as a used red waist slip and red T-shirt.much Tulle and taffeta were built around it to create Lydia's iconic red wedding dress in Beetlejuice; a handmaid veil put it all together. The undead Beetlejuice himself started out as a thrift store black suit. All stripes were taped off and hand painted with textile paint. His wig started as a wig cap; acrylic yarn was cut in small strips , threads were pulled out by hand to expose the " fluffy "
part of the yarn. Each hair plug was individually glued on. This took 2 weeks. The wig was brushed out, hair sprayed, and dirtied with paint and moss. I also personally applied Beetlejuices makeup. Both outfits are 85% upcycled and took 1 month to create both !
www.dramatiquedesigns.com