Batman and Robins Group Costume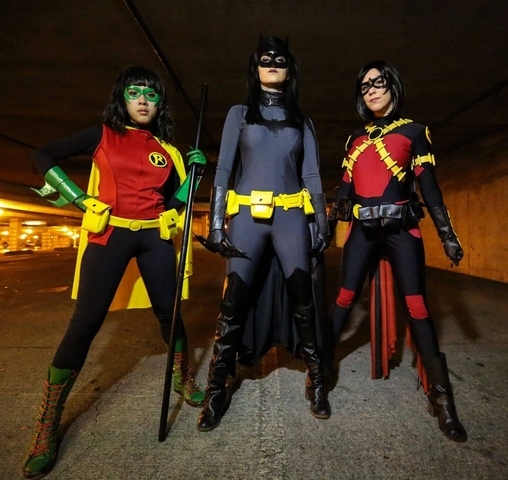 Batman and Robins
More views:
(click to enlarge)
A word from Elizabeth, the 'Batman and Robins' costume creator:
Batman- Shimezu (Tori)
Red Robin- Amberainbow (Amber)
Robin- Melonkitty (Lizzy)

I'm a huge fan of the Batman comics, so when Tori asked me one day in class that we should do a Batman and Robin costume, I jumped on it!

I bought a pattern for a bodysuit online and made all three suits from that. For Batman, I cut additional seams to add more design to her suit. For Red Robin, I made appliques from red spandex. My top was simple; I added piping to make it more interesting. Tori made the gauntlets out of craft foam and Sintra.Amber's "belts" are made of belting with craft foam and wooden dowels glues on top. Our masks are made of Worbla.