Balsac, the Jaws of Death Costume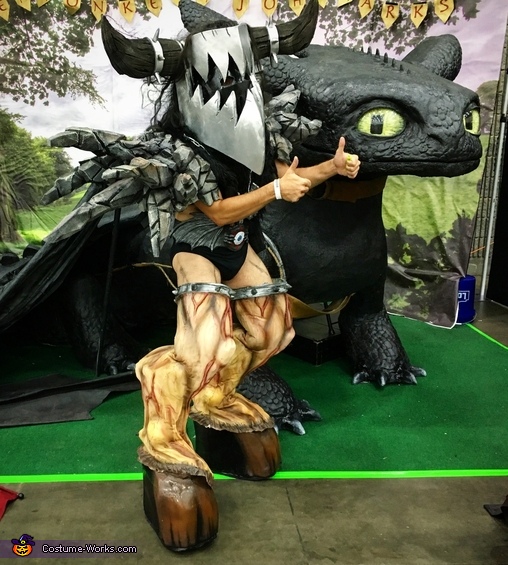 This was at fandom fest in front of Brazenmonkey's Toothless sculpture
More views:
(click to enlarge)
A word from Corey, the 'Balsac the Jaws of Death' costume creator:
I am wearing this costume. The idea came from the guitar player of the band, GWAR.

I made the mask out of EVA foam. The shoulder pads are football pads, with sculpted upholstery foam. The belt and the legs were hand sculpted, molded in plaster, cast in latex, filled with foam, and airbrushed and hand painted with pax paint. The feet are attached to tennis shoes hidden under the legs. They are made of styrofoam coated with epoxy and fiberglass, then painted with acrylics. The axe is made of insulation foam and a long wooden pole. All hand painted.

All together the costume cost about $600-700. It took me several months to complete.