Bad Baby Taxi Driver Costume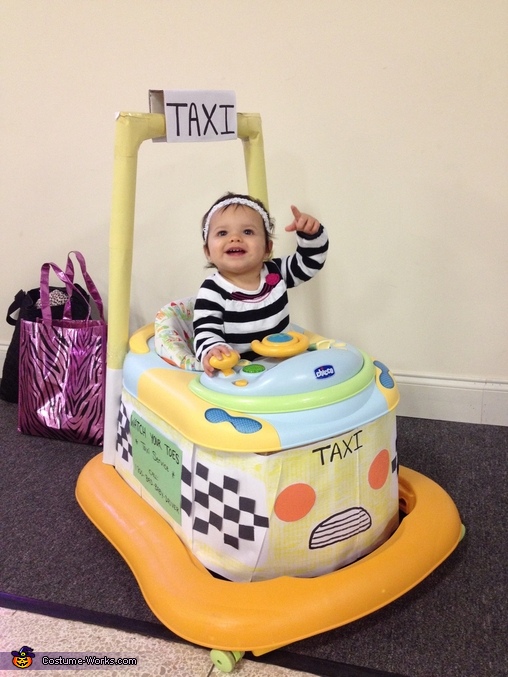 Bad Baby Taxi Driver
More views:
(click to enlarge)
A word from Catherine, the 'Bad Baby Taxi Driver' costume creator:
This is my 10 month old daughter sporting her Halloween baby taxi. I decided to make it for her because we were going to a few Halloween parties and she could not walk yet. She was a great crawler, but I did not want her on dirty floors. Her walker allowed her to move and stay off the ground. It also made it so I didn't have to carry her but she wasn't stuck in stroller and by the end of the weekend, she was starting to walk!

Her taxi was made around her walker that had a steering wheel and some head lights.(The wheel also had buttons that made noise and lit up to keep her busy as well)


We took cardboard and wrapped it around the bottom of her walker and covered it with printer paper. From there, we just jazzed it up with construction paper squares and our own touches like the license plate and "Taxi Service" sign. The poles were made out of paper towel rolls and we covered them with yellow construction paper. We then hot glued the poles to the cardboard of the cab. We also used cardboard to make the taxi sign and covered that with printer paper as well. This costume cost us nothing but a few hours of our time since we had all of our supplies right at home!