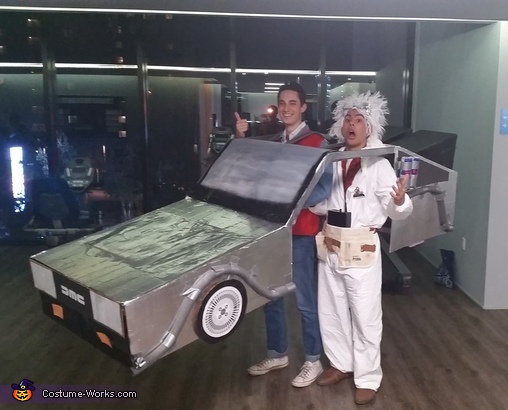 Marty McFly: Where are we? When are we? Doc: We're descending toward Hill Valley, California, at 4:29 pm, on Wednesday, October 21st, 2015.
More views:
(click to enlarge)
A word from Kevin, the 'Back to the Future' costume creator:
I am dressed as Doc Brown and my friend is dressed as MArty Mcfly. We decided on becoming the dynamic duo because we wanted to go all out this Halloween and build an actual Delorean...
Read more »