Baby Mouse's Cupcake Costume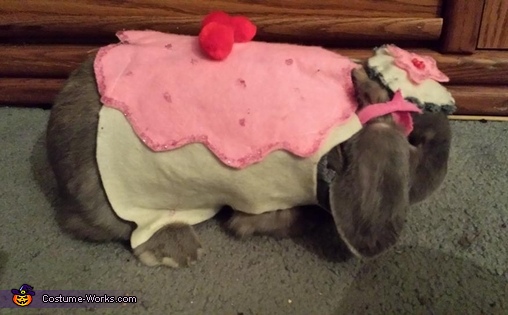 Cupcake Lloyd
A word from Persia, the 'Baby Mouse's Cupcake' costume creator:
This is Lloyd, he's a mini French Lop . He is my daughter's rabbit. Persia loves Lloyd almost as much as she loves reading Baby Mouse books. She made Lloyd's cupcake costume by herself, using felt (white and pink felt, red pompon and marker)
She drew the costume out, made a mock up out of newspaper . Once she got it to fit right, Persia then made the actual costume).
As cute as Lloyd looked, he didn't seem to be impressed.
Lloyd's costume went with the Baby Mouse costume I made for Persia.