Baby Birds in their Nest Costume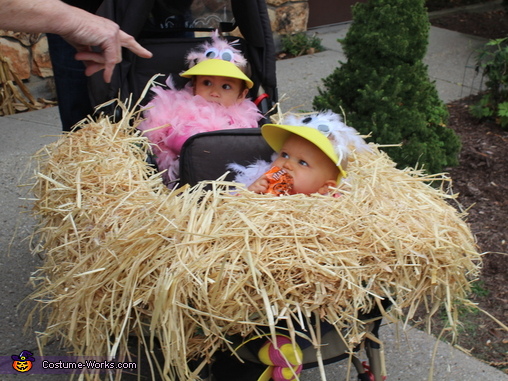 Baby Birds in their Nest
A word from Nancy, the 'Baby Birds in their Nest' costume creator:
Challenge 1: two toddlers (cousins)(my grandkids)
Challenge 2: too young to "walk" in the Halloween parade
Solution: Made a costume using the stroller :)
Simple to make: a small bale of hay from the craft store, lots of glue, feather boas, googly eyes, yellow craft foam.
We went to the Village parade yesterday. The girls sat back and enjoyed the ride while people oooo & ahhhed. They really were cute. Everyone seemed to love the custome. A photographer from the local paper took their picture.