Ash and Pikachu Costumes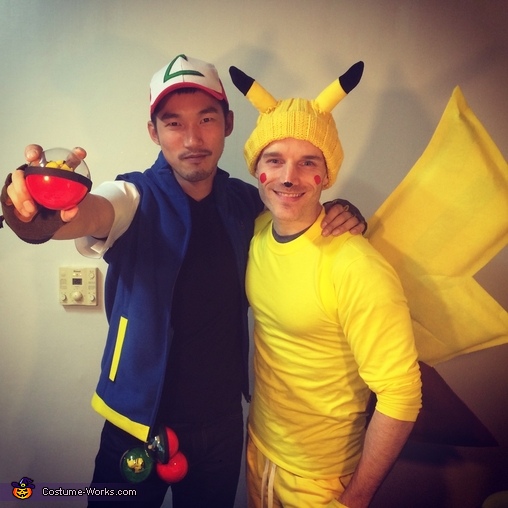 Gotta catch em all!
More views:
(click to enlarge)
A word from Kyry, the 'Ash and Pikachu' costume creator:
We dressed as Ash and Pikachu! We thought of it a few days before halloween.

For Ash we found a blue vest and took white felt to make the sleeves. We also found clear plastic balls, put styrofoam balls inside and a pokemon character in each ball. For the hat, we cut out white felt and glue it to the red had. We cut gloves to make the hands.

For pikachu, I used a simple yellow shirt and shorts. I then took brown felt and glued stripes on the back. Then we made the tail out of foam and glued yellow felt to it. We finally made a yellow harness to wear which allowed us to sew the tail to. The gloves were simple, just sewed yellow cloth around my hands. And a yellow hat with ears coming through.

Happy Halloween!