Anything for Salinas Costume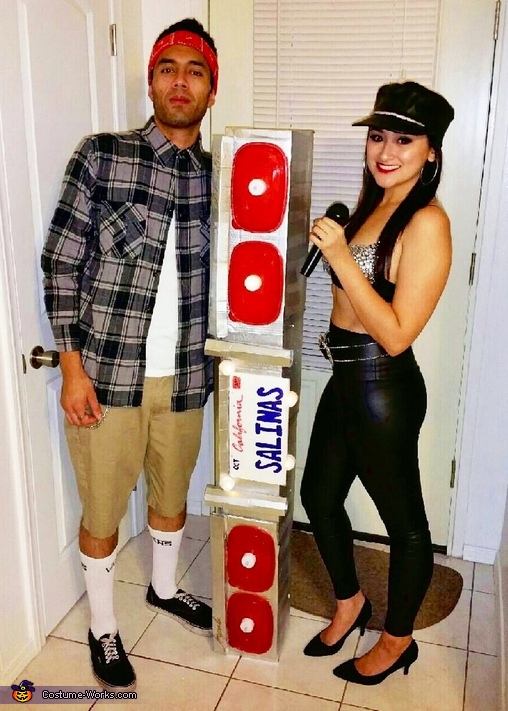 Anything for Salinas!
A word from Jesse, the 'Anything for Salinas' costume creator:
My gf and I had the idea at first of being Selena and Chris from the movie. She was driving home from work and thought to herself that I should be the kind cholo who helps Selena and her tour bus get out of a ditch. She said since she was on the freeway in LA traffic that she just kept seeing bumpers and that's when she thought it would be hilarious for us to dress up as that. She made her bustier with rhinestones bought from an arts and crafts store using a 50% off coupon which was awesome. It was difficult finding a perfect hat until I remembered I had a motorcyclist hat wig. So I just cut the wig off it and viola! I made the bumper out of one cardboard box, metallic silver paint, and I added Tupperware caps as the headlights. Got miniature candle lights from a dollar store and made my SALINAS license plate by hand as well. This was the best Halloween because it was our first dressed as a couple and because people loved the idea of our costumes.