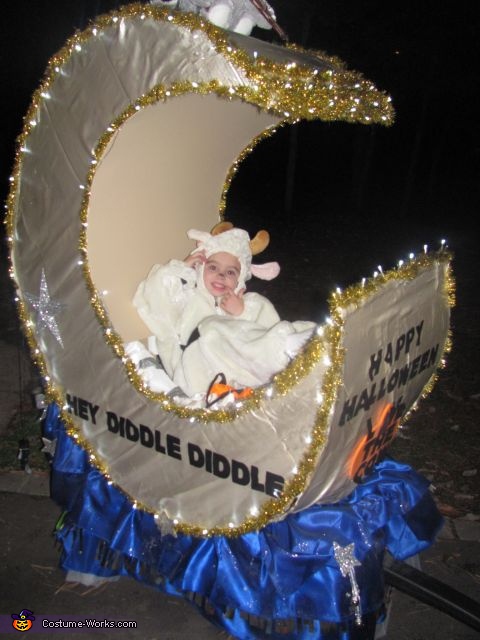 The Cow JUmped Over the Moon
A word from Pamela, the 'The Cow Jumped Over the Moon' costume creator:
This is my 3 year old daughter who is sitting in a moon. The moon is sitting in a wagon and the chair is affixed to the wagon. I made this out of styrofoam cut in to the shape of a moon and a satin bed sheet!