Amazons from Wonder Woman Costume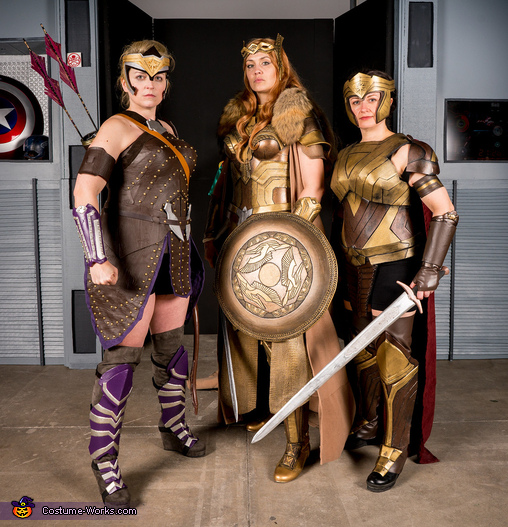 Amazons from Wonder Woman Costume
More views:
(click to enlarge)
A word from Thea, the 'Amazons from Wonder Woman' costume creator:
Myself (thea Nikolic ) as General Antiope , Christina Zeigler as Queen Hippolyta and Katherine Gruben as Lieutenant Menalippe from the Wonder Woman movie. All three of us created these costumes on our own using a combination of foam floor mats, worbla (a thermoplastic) , pleather and a lot of sweat and blood lol
Mine took about a month to create the costume, and I still have things to adjust on it. It took me many hours to add all the rivets on my costume. My husband built my quiver of arrows. Christine also made her own sword and shield.