A Christmas Carol Ebenezer Scrooge Costume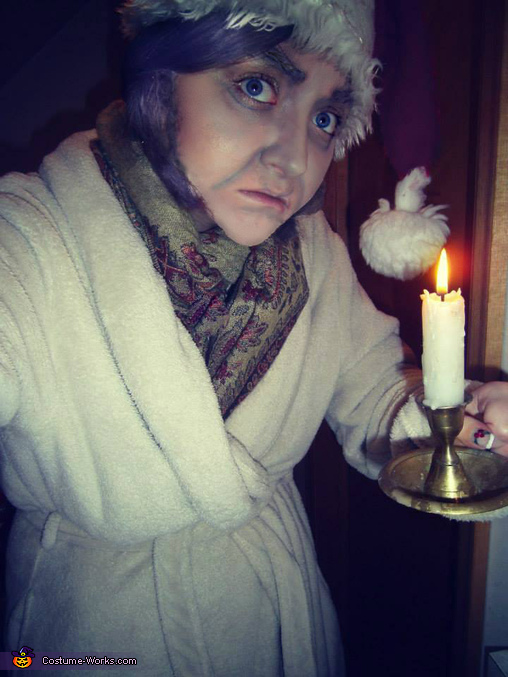 Ebenezer Scrooge, 'A Christmas Carol'
A word from Lacey, the 'A Christmas Carol Ebenezer Scrooge' costume creator:
I'm a huge fan of Charles Dickens and his classic 'A Christmas Carol.' I think it's one of the most important novels to ever exist in the world.

There are SO many film adaptions and ever single one of them do their own imagining on the classic. This is my own imagining on what Scrooge COULD have looked like. I was trying to be as historically accurate as possible for a d.i.y.

I'm wearing my bath robe that was a Christmas gift the year before. I have my tapestry scarf wrapped around my neck that I bought because I liked the pattern. I have a Santa Claus hat that I was hoping could look like a nightcap. I'm carrying an antique candle holder with a lit flame. I painted my face with old man makeup by Ben Nye stage/theater makeup. I cut a piece of an old wig off to create bushy sideburns.

I was trying to recreate the scene in which Scrooge comes across the Ghost of Christmas Present.